Welcome To My Bike Page!
No "show bikes" here! Just old bikes that are fun to ride and mess around with!

MY BIKES
---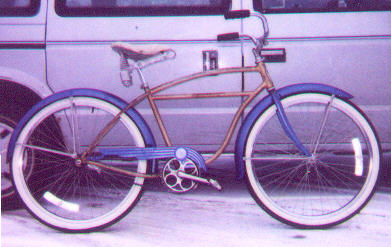 1955 Balloon Tire Project
This is either a Schwinn or a Schwinn-made BF Goodrich bike (the world may never really know)! Basically a composite of parts from a lady's frame 1951 balloon tire (blue stuff), a 1955 men's frame, and wheels and tires were donated by an '80s Schwinn Cruiser.
No telling what will end up happening with this bike... for now it's just going to be a rider. Since the paint is already toast, I have it pictured in semi-flat black with somewhat of a hot-rod look.
---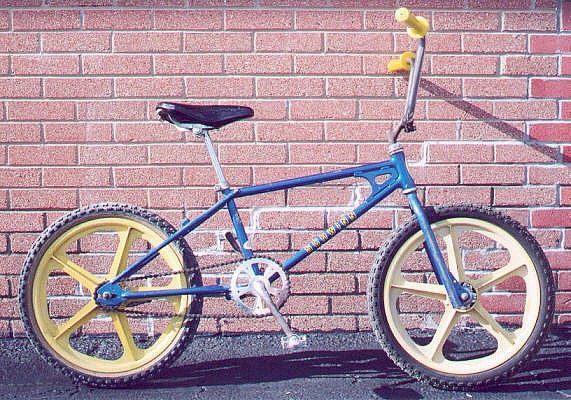 Schwinn 1982 BMX
This bike is a blast to play around with! Currently considered my daughter's bike... but ol' Dad likes to take a zoom on it occasionally. The bike looks like a Scrambler, but a friend looked it up in an old sales book, it's actually a "Phantom". There's supposed to be a black chainguard (saying Phantom) on it... but who really left chainguards on bikes like these?
---

KOOL BIKE LINKS
BUNCH-O-BIKES Check out Mark Smith's site!
Classic Riders some VERY nice balloon tire bikes!
The Bicycle Billboard Check out the forums!
Hyper-formance Pretty much anything you need for Stingrays, Fastbacks, and Krates!
Oldroads / Menotomy Vintage Bikes
---
E-mail Me